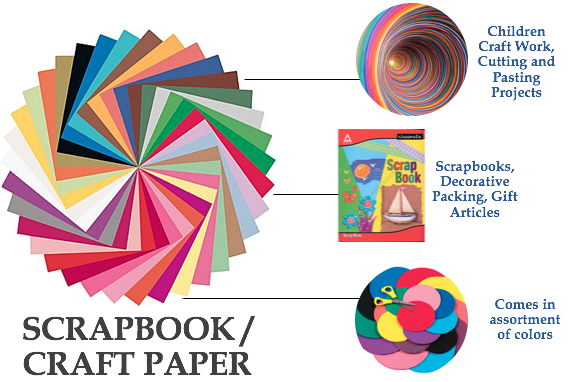 SCRAPBOOK / CRAFT PAPERS
Scrapbook / Craft Papers are used for making Children Scrapbooks, Children Craft Work, Cutting and Pasting Projects, Making Posters, Collage, Weaving into Placemats and Baskets, Napkin Rings, Holiday Decorations and Ornaments, Gift Tags, Bookmarks, Finger, Puppets, Mask.
These papers comes in assortment of colors and we are the only paper mill in India producing these papers. All the below papers can also be made available with FSC certification.