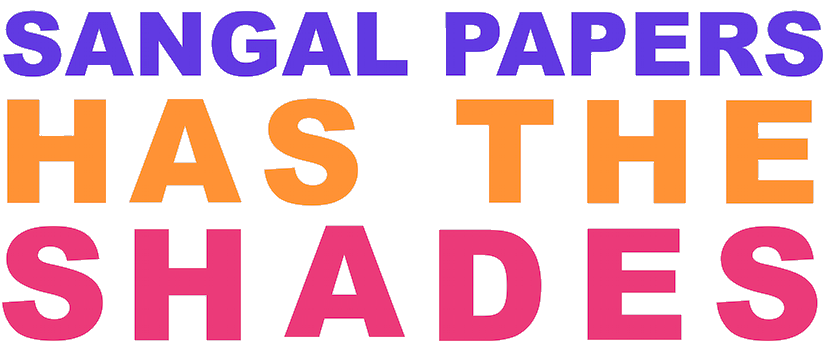 Sangal Papers Ltd. specializes in manufacturing wide range of colour papers which find use in various applications. Today the company has become a name synonymous with Colour Paper.
Scrapbook / Craft Papers

 These papers come in vivid colours and are best suited for Children Craft Work, Cutting and Pasting Projects.

Writing & Printing Papers

 These smooth papers provide consistent sheet quality and good formation for excellent printability and runnability.

Envelope / Ribbed Papers 

Available in Plain and Ribbed finish, they come in natural kraft shade and bright colours. Suited for Envelopes, Gift Wrapping.

Packing & Lamination Papers

These food grade approved papers are suited for food industry packaging needs and making bags / pouches.